Q1 2022 Average Rent Data
Single Family Rental Market
Colorado
Summary
This report highlights the average rent for three bedroom (3-BR) single family rentals (SFR) in five select Colorado cities from Q1 2021-2022: Aurora, Boulder, Colorado Springs, Denver and Fort Collins.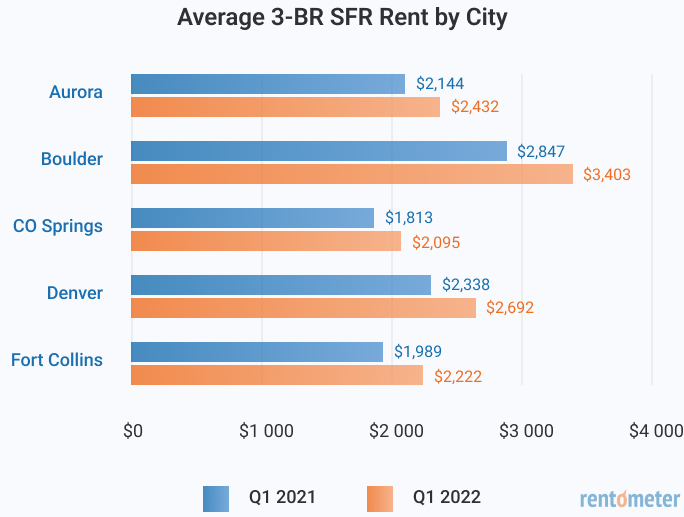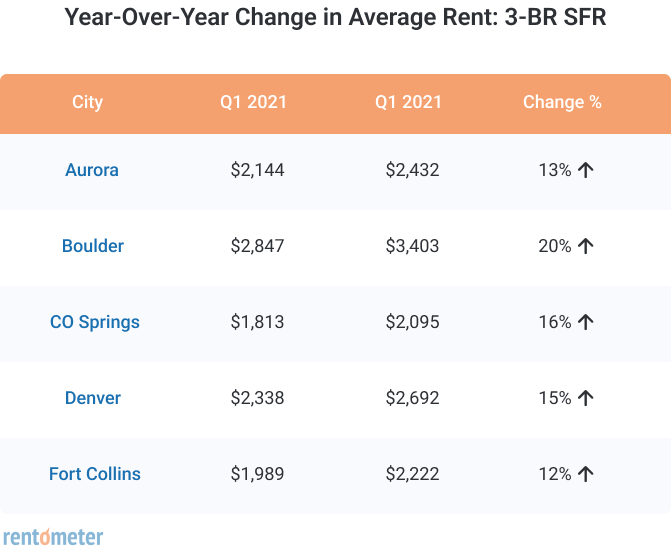 Methodology
Geography: The scope of this analysis is five cities in the state of Colorado.
Property type: Three-bedroom (3-BR) single family rentals (SFR) with all bathroom counts.
Analysis: The data collected shows year-over-year change in average rent from Q1 2021 to Q1 2022.
Data: Includes data collected and updated between January 1st and March 21st for 2021 and 2022.
Please note the research and data included in this report is aggregated from a variety of sources and many are third parties that are not affiliated with Rentometer, Inc. The information is believed to be accurate, but Rentometer, Inc. does not provide a warranty of any kind, either expressed or implied.