Rentometer Tools: Batch Processor
Exclusively available for
Pro subscribers
Save time analyzing large portfolios of properties
Process a large quantity of rent data at once with our Batch Processor tool.
Get Started
How It Works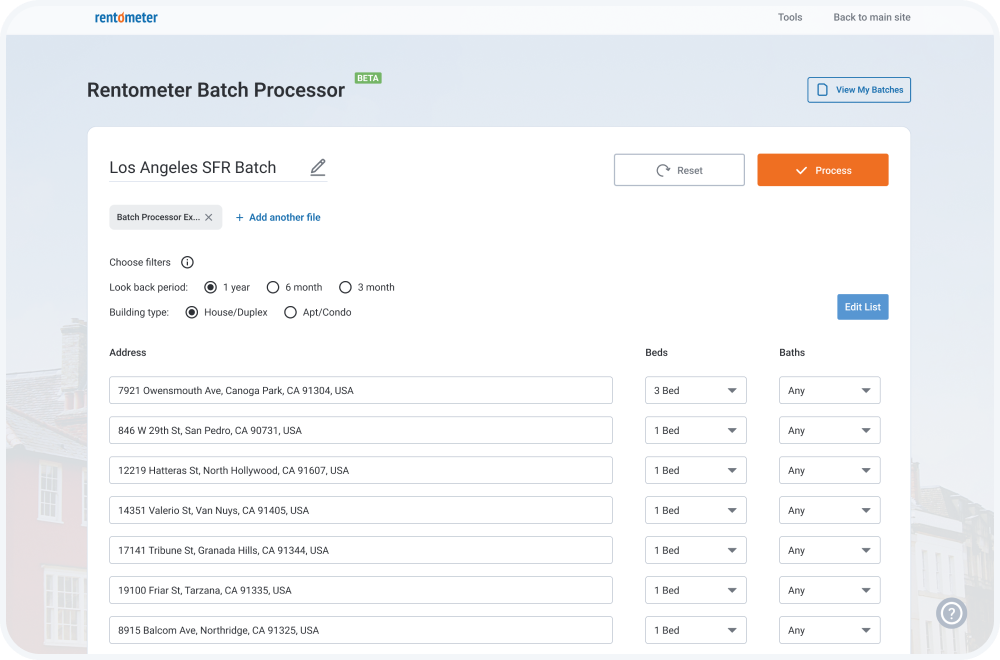 Analyze a large quantity of rental properties quickly and easily. Use our Batch Processor to analyze any number of properties up to 500 all at once.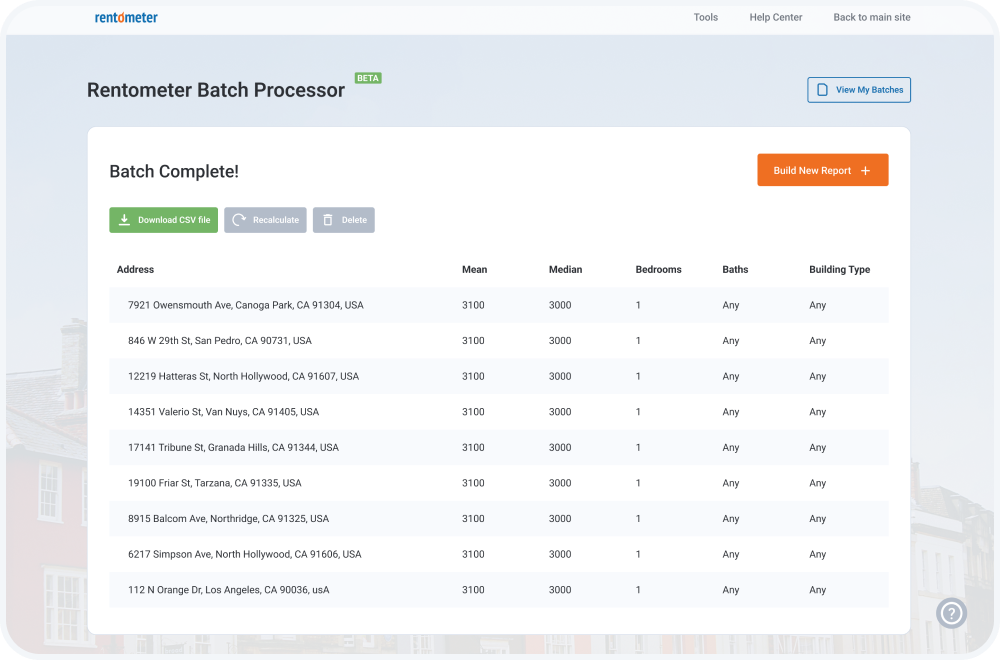 Simply upload your list of property addresses, number of beds, and number of baths, and the Batch Processor tool will generate a CSV file with the average, median, 25th and 75th percentile rent prices via our API.
Features
Batch Data & Filters
Search up to 500 records/addresses at once
Each record is filtered by number of Bedrooms (BR) and Bathrooms (Ba)
Global filter options: Building type and look back period
Option to drag and drop or upload CSV input file
Input file must be in CSV format
Option to manually enter addresses with Bedroom (BR) and Bathroom (Ba) information
Review and edit the list of addresses before running a Batch
Include multiple input files in single batch
Batch Results
Powered by the Rentometer API
Results populate into downloadable CSV that you can save and share
Result CSV file includes average, median, 25th percentile, and 75th percentile rents
Batch Storage
Completed reports are saved to your account for future viewing, download, and recalculation
Completed reports can be recalculated with the option to edit filters and addresses